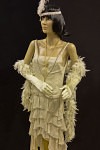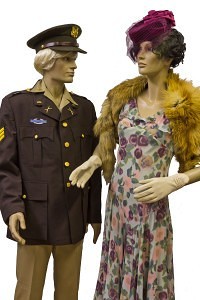 Want to look like Al Capone, be the gangster's moll or a Flapper girl – there are some great costumes to transport you back to this era.
We also have a selection of stunning outfits, dresses and uniforms to recreate the "between the wars" years. You could even be Biggles!
No matter what you are looking for we should be able to take you back in time and dress you in something suitable.
The photos give an idea of some of the outfits which are available, but we always try to put together a costume to suit you.
Please call into the shop so that we can help create a special look for you.