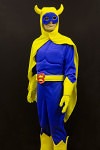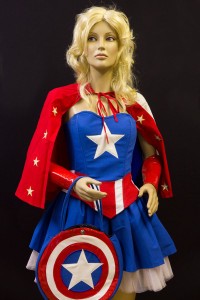 You know what they say; we all have a super hero within us. If you've always wanted to dress up as superman or catgirl and run down the street then now's your chance!
Off to a fancy dress party and want to go as your favourite comic book character? We have plenty of costume choices to hire or buy.
But just remember – no super powers are included…
The photos give you some idea of the comic or story book characters and usual selection of super heroes that are available.
No matter what you are looking for we should be able to transform you – without the need for you to spin on the spot or dive behind a bush to change.
Please call into the shop so that we can help create that "superhero look" for you.