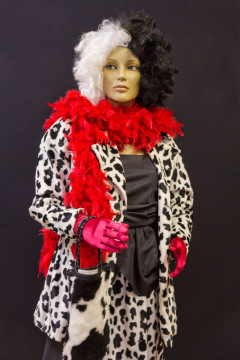 Wanna be in the movies?
Fancy being a star of the "silver screen"?
Why not "invite" some characters from the movies to your party or celebration? There's loads of fancy dress outfits to choose from with this theme – here's a few suggestions of films/film characters you may want to use:
Braveheart, Dangerous Liaisons, 101 Dalmatians, Flintstones, Gone with the Wind, Miami Vice, Pirates of the Caribbean, Robin Hood, Sgt Pepper's Lonely Hearts Club Band, Wizard of Oz
We have a wide range of outfits to hire or buy that would be suitable and a wealth of experience and knowledge, so why not come in or call us – we'd love to help you get the best fancy dress for your party or event.