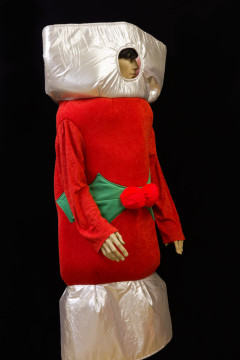 Need to be a pudding, the tree, a reindeer or just a Christmas cracker?
We have a range of Christmas related costumes, including the more traditional Santa and Snowman outfits, to help you get in the mood for the festive season.
It doesn't matter whether you need the outfit for a child's party or the local theatrical production.  They're brilliant for promotional events and great fun for just about any fancy dress party.
We have a wealth of experience and knowledge and a range of fancy dress ideas to help you choose the best costume for your party or event.