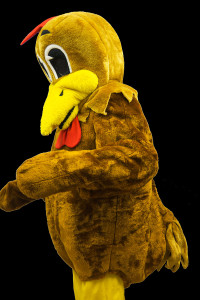 Why not welcome in Spring by having an Easter party?
Want to do more than just have an Easter Egg hunt?
You could celebrate some of the more unusual National days such as:
Barbershop Quartet Day (11th April) – make blazer and boaters your theme
Poetry and the Creative Mind (19th April) – be Shakespeare or a character from a nursery rhyme
National Jelly Bean Day (22nd April) – if you haven't had enough of chocolate and sweets by then!
We have a wide range of fancy dress costumes to help you enjoy an Easter (or any other themed) party or event. Hire or buy to get a great looking outfit – from cave men and Romans to the 80s and 90s, to costumes with a more traditional Easter "look".
If you want some ideas or need some help deciding on your outfit just give us a call