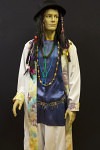 Blow away those January Blues… by having a musical-theme fancy dress party to remember.
Not just the Blues, but you could bring ZZ Top, Kiss and Abba together in one place. Elvis could once again be in the building or you could leave them all speechless as Lady Gaga joins the party.
Want to be Boy George, Madonna, Elton John or Cher – we have the fancy dress costumes and accessories to turn you in to a singing star!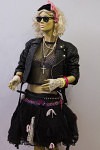 Or just enjoy the party dressed up in one of our 60's, 70's or 80's costumes – if flower power, glam rock or punk is your musical "thing".
Just come in to the shop and we will help you chose. Call us if you have any questions.